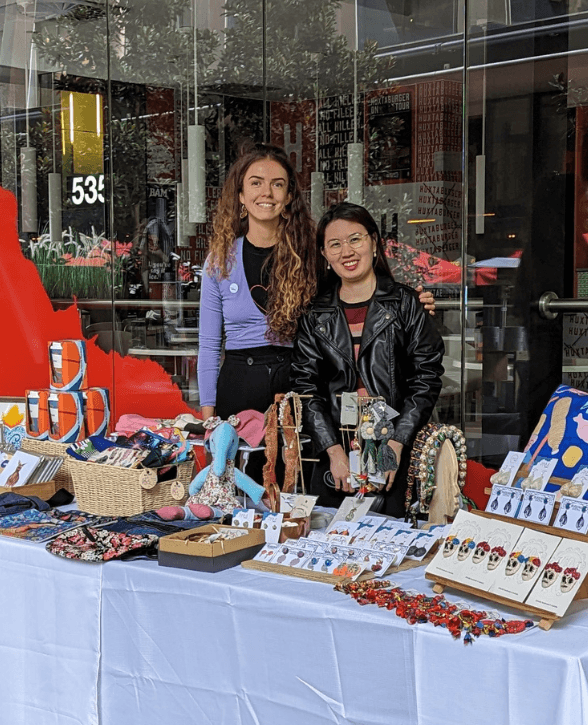 Market Stalls
Hosting a SisterWorks Pop-Up-Market Stall at your workplace is an opportunity for you and employees to buy unique, ethical and sustainable products made by migrant, refugee and asylum-seeking women.
We Require
1-2 Trestle table/s and chairs

A parking space - where possible

Promotional support to inform your company and workforce about SisterWorks event
Why Book A SistersWorks Stall?
We firmly believe that 'Work Empowers Women'. Therefore, rather than becoming beneficiaries, the women at SisterWorks become our business partners or our employees. Together, we develop, create and sell marketable products with 50-75% of the profits going to our entrepreneurs and the remainder going back to the organisation for reinvestment. 
Make a Booking
Contact us today to host a SisterWorks Pop Up Market. By choosing to host a SisterWorks pop-up market, you will be directly empowering our Sisters, as 100% of the profits from each sale helps support women from refugee, asylum seeker, and migrant backgrounds.